Thats right, this month its a stocker!
Stephanie's 1993 Astro


Here we have a 1993 stock Chevy Astro van. It has it's original 4.3 V6, Z engine, still going on the original tranny and rear end. The only parts that have been replaced was water pump, fuel pump, TBI tower,injectors, some sensors, ECM ,starter solenoid,idler arms windshield,weatherstripping and regular scheduled maintenence. It has a tranny cooler for the time it towed a 5400 lb travel trailer. I have retired the van from towing... for now.... The only customizing I have done to the van was add rear spoiler, ceiling console,and a FM band alarm.I've repainted the dash to it's original colour do to fading and marks and yellowing in the paint.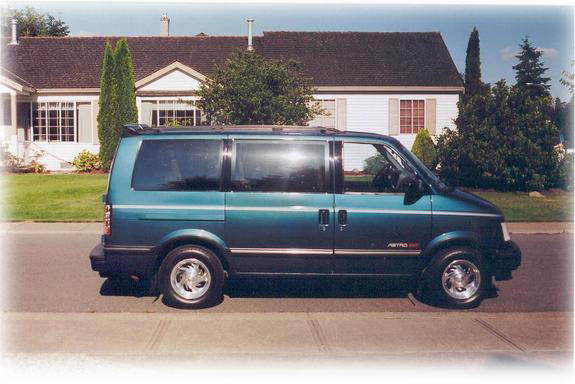 Before my parents purchased this van in 1994, it was a rental vehicle for the GM dealer for a year. In 2004 the van legally became mine. Currently the van has 250,000klm's under it's belt.
My van does not have a V8 in it,or a fancy new paint job, or dropped to the ground. Yeah I've thought of doing all that, and totally customising the hell out of the van but then I thought about it and took a good look at my Astro. And I just couldn't do it, emotionally I couldn't change the van that I've been with for 15 years. But if I were to do mods on this van, the style I would go with would be lowered,darken the back windows, slightly bigger spoiler, remove roof rack. I would do a sleek fancy paint job (main colour would either be baby blue, or a warm soft pink with chocolate brown in a fancy pattern). I would want the van to look both agreesive and dainty at the same time.I would have installed meaty tires and rims and dual exhaust and a anti theft device that would set people on fire for even thinking of touching my van!!!! .Heck I'll install one right now if one was legal!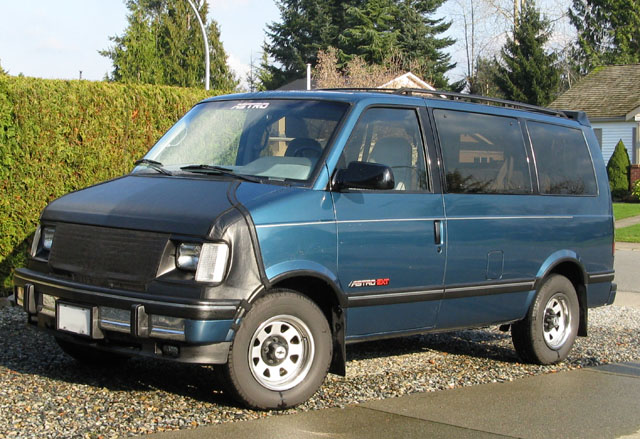 I am a born vanner. vans to me are intimidating and unique. People would tell me "it's just a van" I would reply a van can be anything, but a car can only be a car, a truck can only be a truck. A van can be anything. You would never see a cargo car, or a cargo truck. Or a camperized car. A limo is a car trying to be a van!! And a truck with a canopy... you might as well call it a van,But those are just my opinions.The reason I love the Astros/Safari's out of all the vans is because, style, feel, handling, over all everything, even name. I love the shape of Astro/Safari's.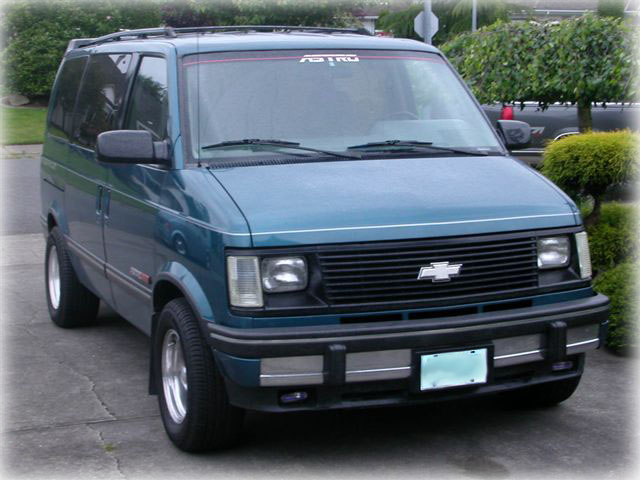 All of the parts/regular scheduled maintenence has been performed by myself & I recieved a few pointers from my Dad & Sanja (reaper). Overall we have a clean & solid 93EXT daily driver & I would not trade/sell it for anything else.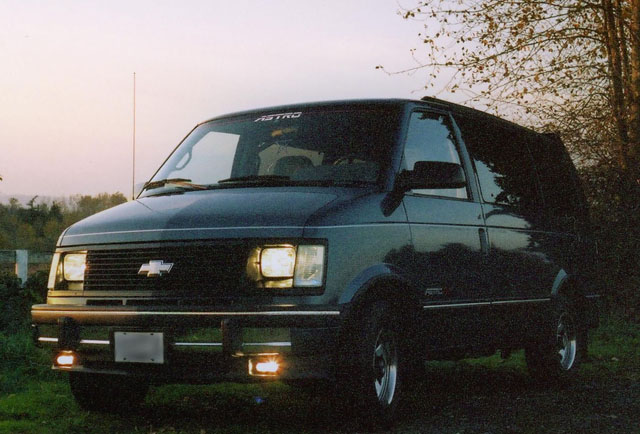 Hope you have enjoyed the read & thank you astrosafarivans.com for choosing my van for the VOM.
- Stephanie -