LockDocs 93 AWD Astro
My 93 AWD project started in the beginning of 2005. I searched awhile for a nice, clean AWD for the sole purpose of lifting and taking off road. I found a nice one owner van owned by a grandmother in Maryland .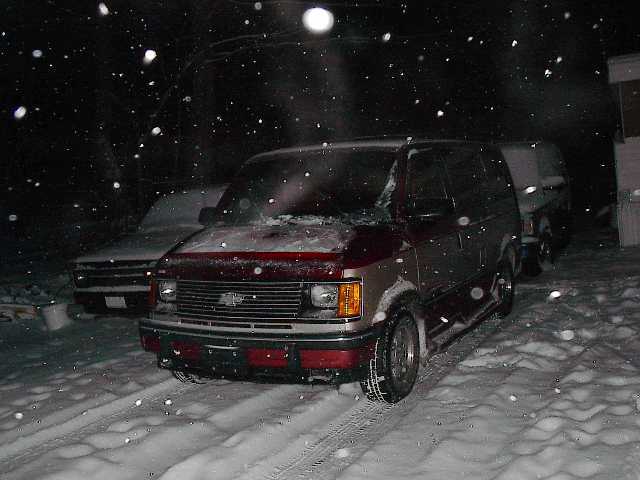 First thing I did was install a 4" lift kit via Overland vans.com. For the rear Dan set me up with rear springs from a 2002 van, stock front hangers, 2" lift blocks and 2" lift rear hangers.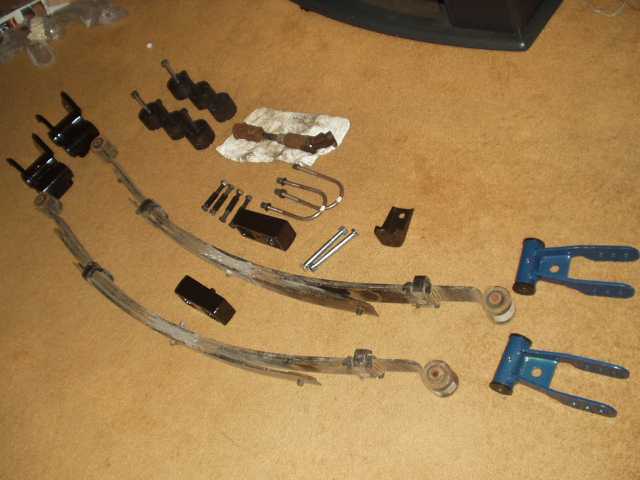 Added to that were a set of ProComp 29 X 9.5 X 15 All terrains on the stock rims.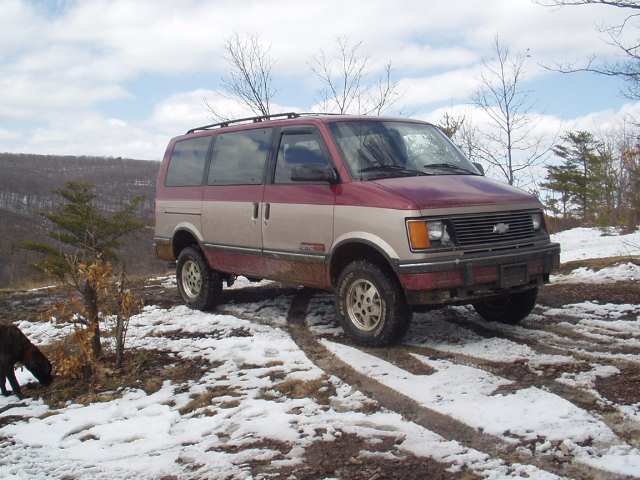 It was nice but it got stuck a lot.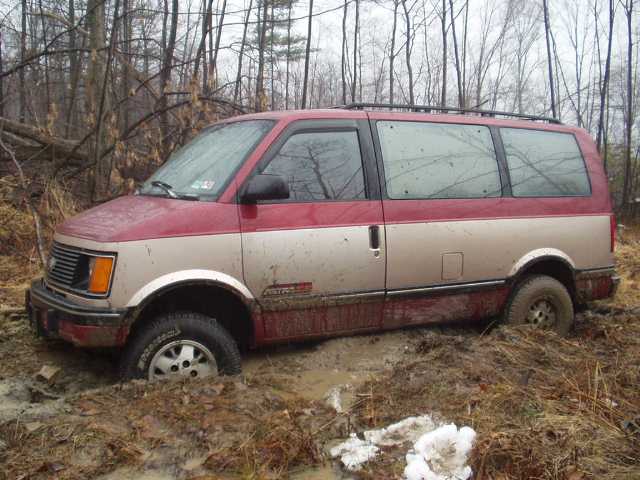 The next step was to get some 31" tires and install an S10 transfer case for true four wheel drive. This included the transfer case, new drive shafts and a modified Suburban shifter. I also installed an Auburn posi unit in the rear.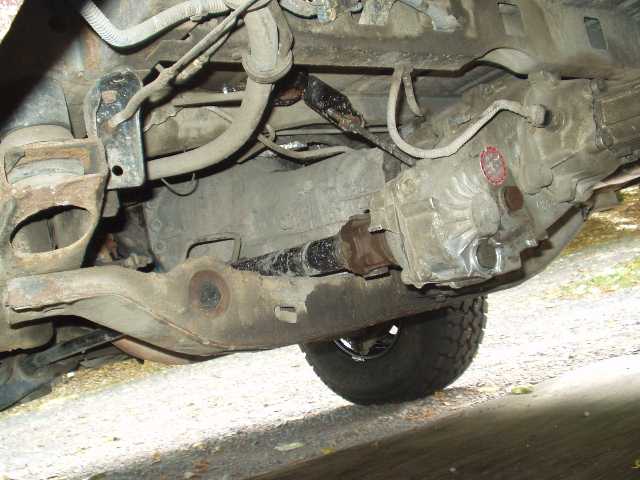 After killing an oil pan and other assorted things, Deano hooked me up with a skid plate that protected the drive train.
The van was pretty fun at this point despite the constant destruction that ensued. I have killed two front diffs, one transmission, one engine, drive shafts, oil pan, had the rear axle basically fall out, numerous dents and on and on.
After the engine and trans basically died I decided to install the all mighty V8 and modified transmission. The V8 was a budget job and is a 95 305 TBI engine that I cleaned up and resealed. My truck had CPI injection so I had to modify the wiring harness to install TBI. The trans is the stock unit rebuilt by me with heavy duty parts inside to hold up to more abuse. While I had the subframe out I decided to upgrade the lift. Rather than keep the 2" body blocks and crank the torsion bars, I welded on some 4+" steel tubes. This gave me more lift and I didn't have to crank up the bars so much. That gave me better suspension angles. This required a multitude of other mods since the body was so far from the frame. One included the use of an electric fan. I used a Taurus fan with a solid state controller. Engine stays very cool. For the rear I added an extra leaf which really helped with my axle wrap. Stock Astro steel springs are way mushy. So it now has a total of six inches of lift not counting the extra height of the tires.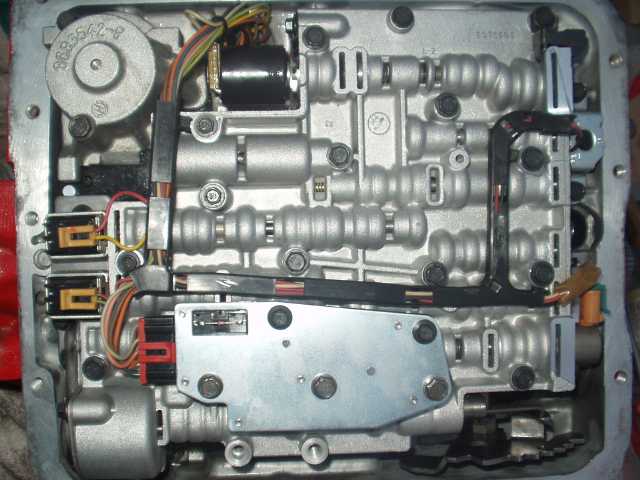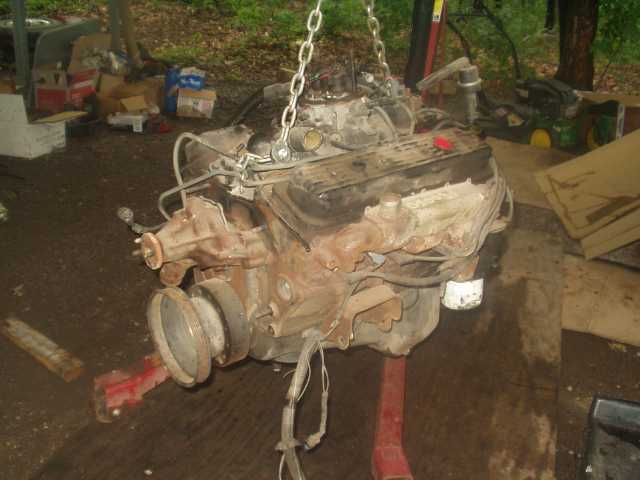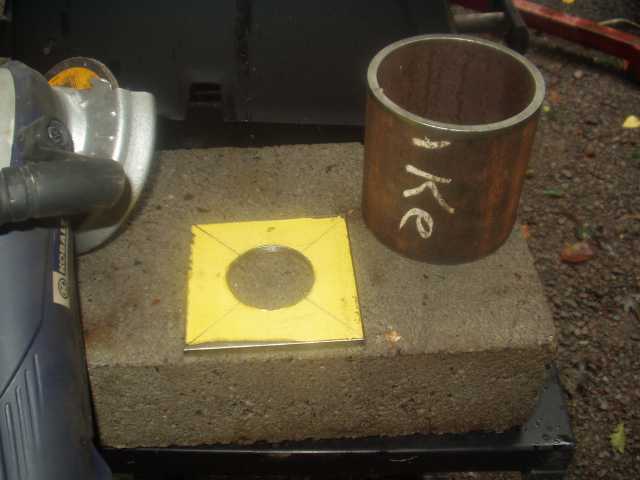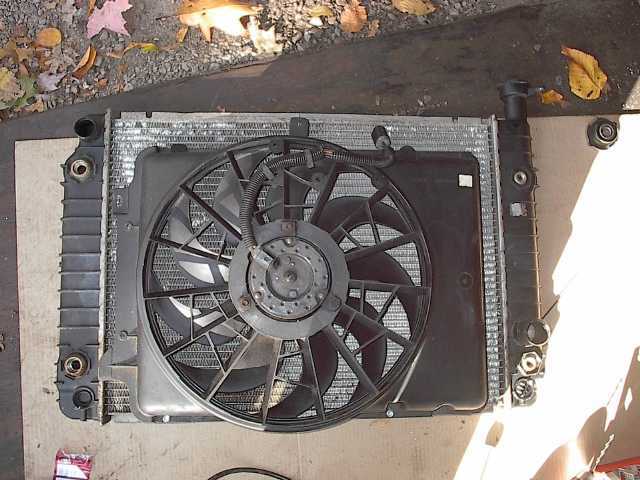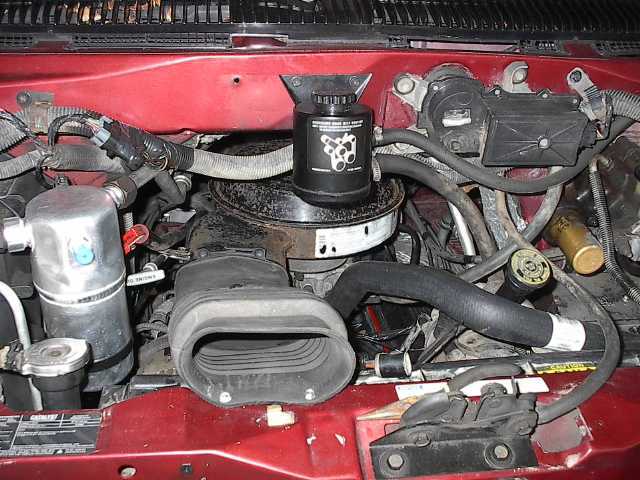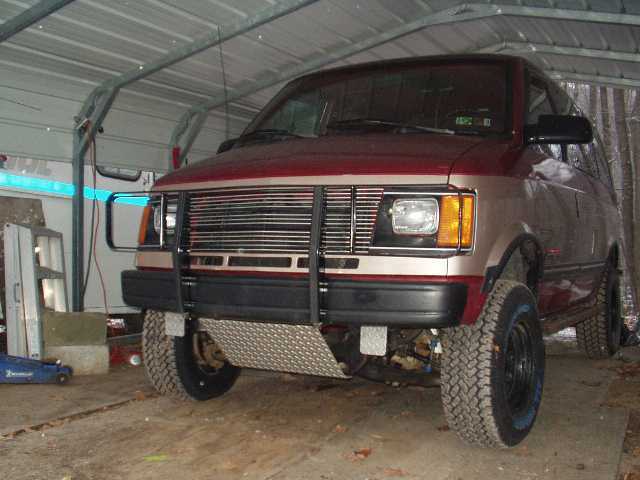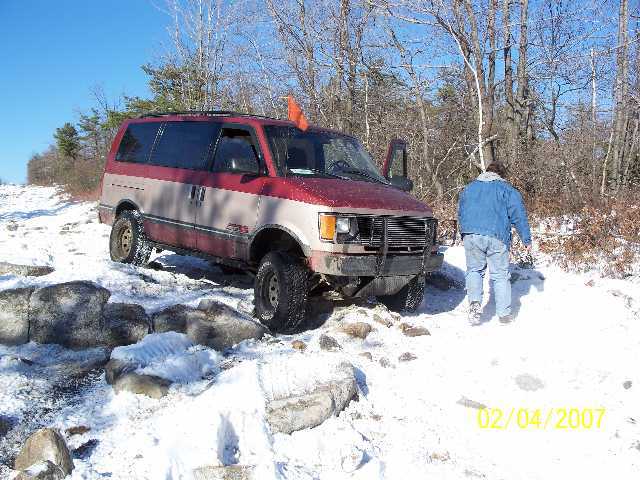 That this is how it sits now. Of course I need another front diff. I should also mention that The interior of the van is still all stock comfort. All power with working front and rear AC.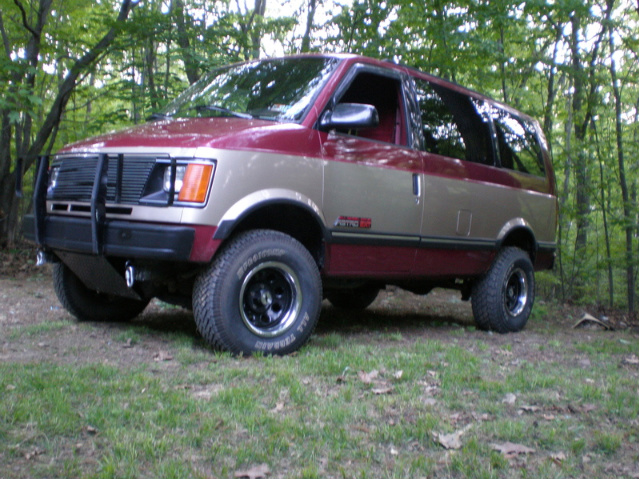 Thanks for looking!