Crash's 1999 Astro LS
1999 Astro LS
White with gold cladding
2nd row buckets
152,000 kms
Dutch doors
Why did I purchase it?
Met my girlfriend (and her son), she had a 93 shorty that ran great but was rotting away from our harsh Canadian winters. She said she wouldn't drive anything other than another Strofari van. I purchased a very very clean 1 owner 94 LT. I lowered it, tinted it, installed a great stereo system, rims etc… I fell in LOVE with these vans!!
It served to be more practical than my lowered. hot rodded 2000 Dodge Dakota V8. I decided to sell the Dakota and look for a second van. I ended up gradually selling off aftermarket parts off the Dakota and when it was almost back in stock form I sold it and began seriously looking for a 2 nd van… newer body style with quad seating.
I came across a good deal on this low km, rust free (rare up here in Canuckland with our heavily salted roads in winter) 99 that needed a really good cleaning (inside and out). I was up for the task. The plan on the 99 was for me to drive my cool 94 and she drive the nice (stock) 99.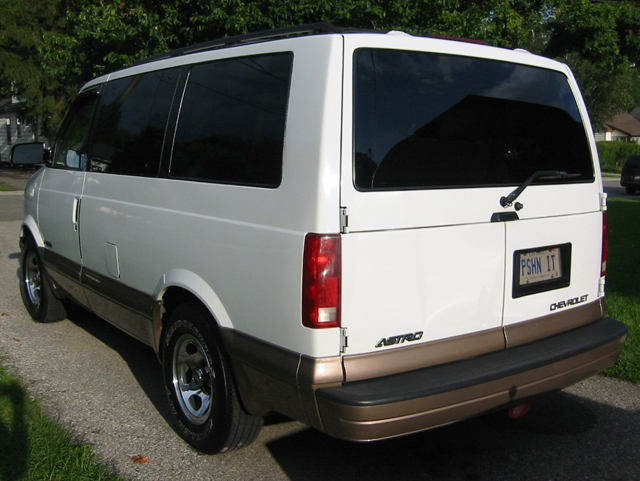 Modifications?
Any mod plans came to an abrupt halt when a year ago she suffered a ruptured brain aneurysm. She (thank God) was in the 5% survival rate of a rupture and was told she couldn't drive for a while as her brain healed.
We were faced with two vans tied up in the driveway, with two insurance payments.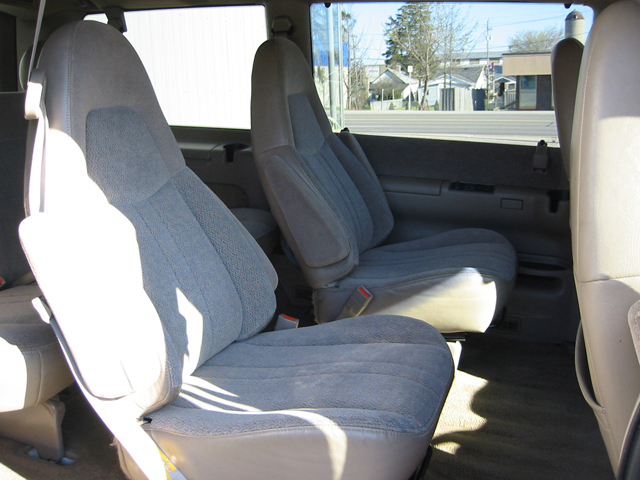 We listed the 99 and 94 for sale and would keep whichever didn't sell. The 94 sold.There are no modifications done, other than adding 88-98 chev truck chrome rally wheels at this point. Until everything returns to normal in our household and she is back to work there are no plans for the van… it's all day to day.
Complaints with the van?
AC won't hold a charge longer than 1 week. 2 leaks in the rear lines.
There is a leak somewhere in the back (dutch doors) that over the course of about 5mths ends up soaking the entire carpet. Once a summer I pull the seats and carpet out for a 3 day drying in the hot sun. You'd think I could find this leak? … nope.
That's it.. two complaints… not bad at all considering it's age (guess I like them a bit older LOL).. my love affair continues….