Trybe13's 1990 Safari XT Hightop

The year was 2002 when I acquired my 1990 Safari XT Hightop . My dad (who was the original owner) called me up from Huntington Beach, California and asked if I wanted it. He wanted to give it to my family because he knew we could use it. (Family of six!) It had been sitting in his driveway for 2 yrs without being covered up and the clear coat was shot on the hood and the high top from the sun and the beach air. It had only been used to drive to Vegas a couple of times and back and forth to my folks office about 3 miles from their home.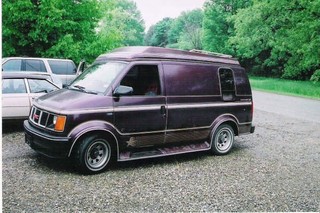 I had always admired the van because it was a one-off custom job by Starcraft (the high top is the only one of it's kind), but had never really been into vans enough to want to own one. Well my family was in need of a vehicle that would fit us comfortably so I jumped at the offer to take it off of his hands. He put it in the shop, and we flew out from Pennsylvania to get it.
So after getting the van back out to PA I knew that I wanted to have it repainted. Every time I washed it I lost some more paint!! So I began looking into how much it might cost and knew I wanted to stay away from Maaco and places of that nature. This lead me to doing some internet research and I found a group of Astro van owners who loved their van as much as I did mine. Well one thing lead to another and suddenly I could envision my van being so much more than it had been before.
It was too late to think about doing a V8 swap because I had just dropped a new 4.3 into it, but my mind started seeing possibilities about the body and paint.
After about 6 months of gathering ideas and parts I found a body shop that was willing to do it for a really good price so they could get the exposure. This was both a blessing and a curse. What was supposed to take just a matter of a couple of months turned into a 16 month ordeal!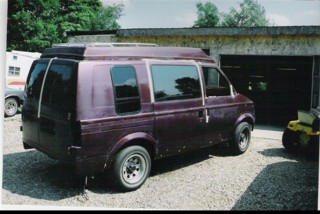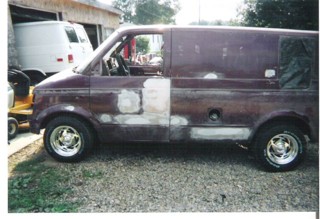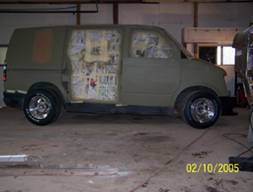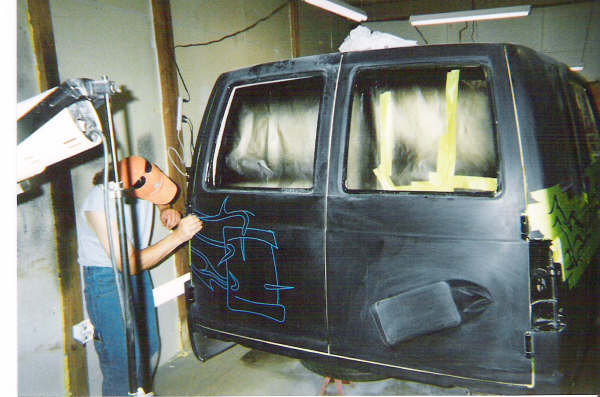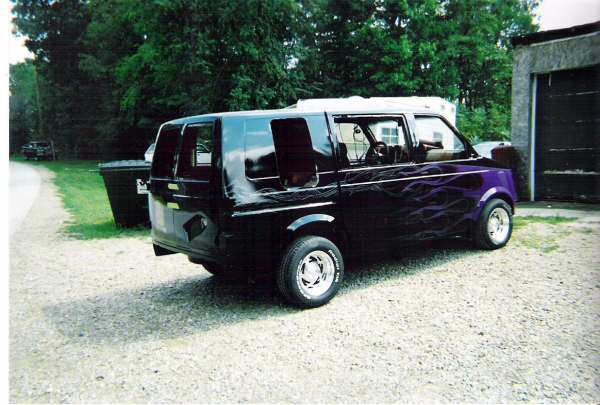 This is where the name NuBreed comes from. My favorite scripture in the Bible. Since I've become a follower of Jesus the old me is gone, and the new me has arrived!!
Eventually they got it finished. Just in time for my family to move to New Mexico. Before we left PA I had some A/V goodies installed in the rear for the kids and upgraded my stereo system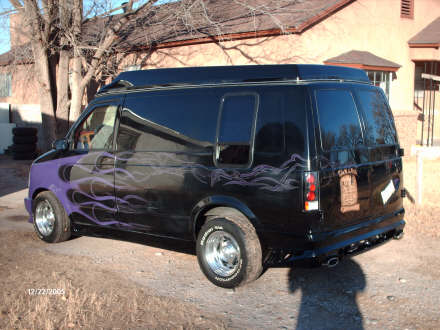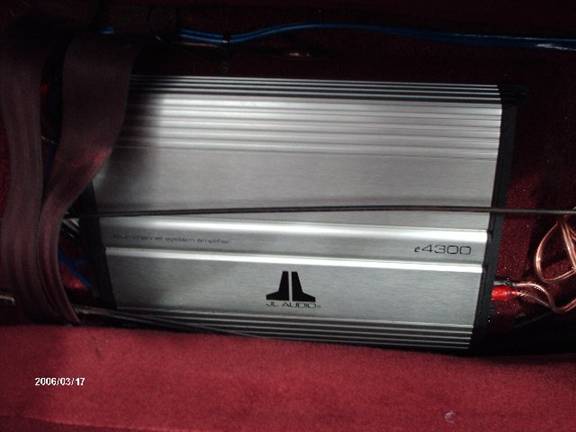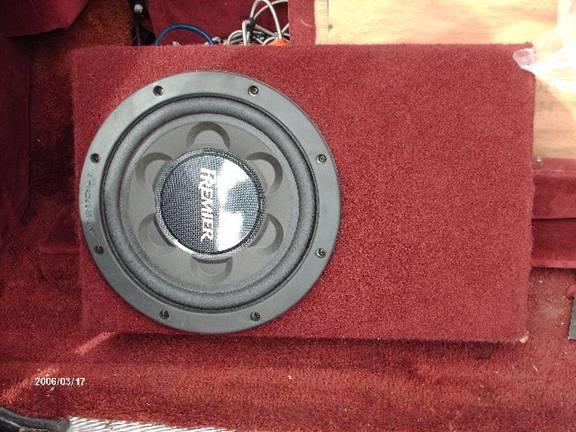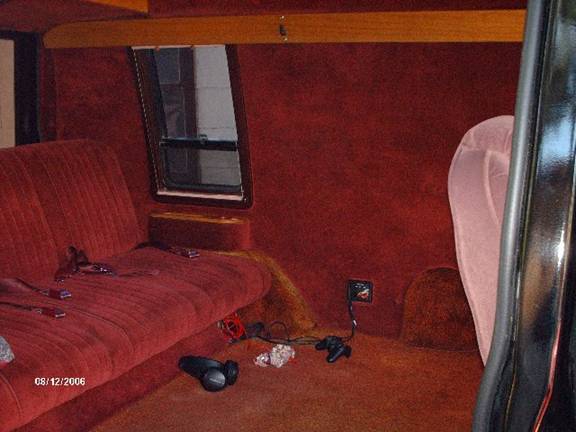 The middle row has never been there. When my folks ordered the van they got it with just the rear bench which removes easily (for those nights at the local drive-in) and folds down into a bed. Not the most comfortable place I've ever slept, but it has been used on many trips across the States.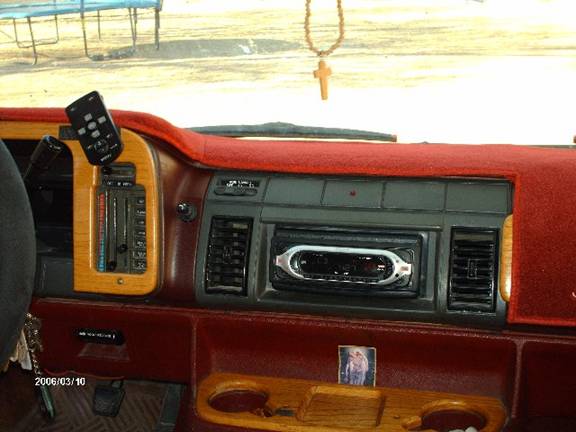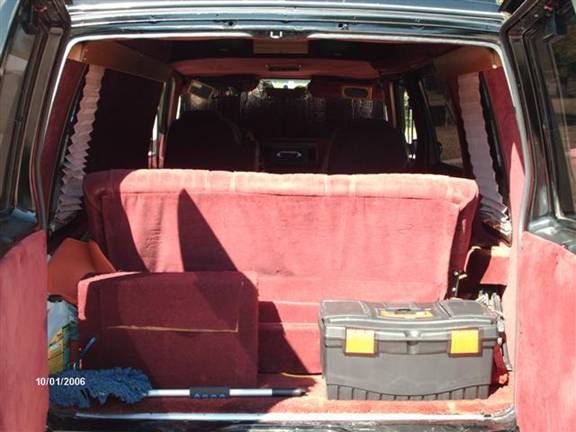 Here's a list of the mods:
Exterior:
Custom bodywork and tribal flame paint, Shaved door handles, Fiberglass wiper cowl, Stillen body kit, Dual signal mirrors, Billet grille, Chrome muffler tips, Blacked out Euro tails, Black corner signals, Hella Angel Eyes driving lights, Hella headlights, Llumar limo black window tint.
Interior:
Starcraft Conversion, 13in DVD monitor, Playstation 2 game console.
Audio:
Sony head unit/100 watt amp, JL Audio e4300 300 watt amp/ Pioneer TS
12in shallow sub, Blaupunkt/ Boston Acoustics/ & Pioneer Speakers.
Suspension:
Belltech 3 inch drop spindles up front, Nitro Active drop shocks, Hellwig sway bars, American Eagle wheels wrapped in BFG Radial T/A 225/60/15's up front 255/60/15's on rear.
Engine:
All stock 4.3L, TCC Heavy Duty Transmission, B & M transmission cooler.
My oldest son and I replaced the transmission 2 yrs ago (still chirps the tires in second!!), and that gave me the confidence I needed to handle all my own maintenance now.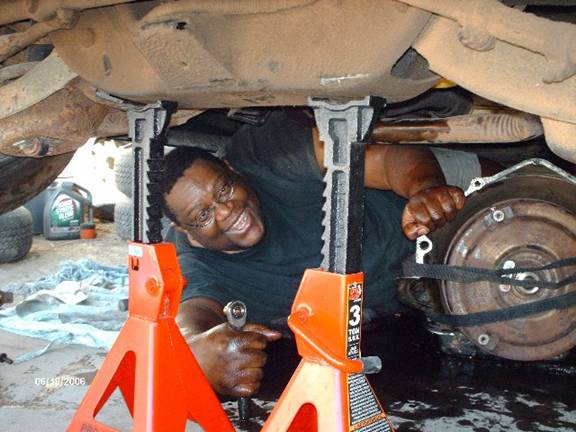 I would love to do the V8 swap, but the 4.3 is still running strong, and probably will for years to come.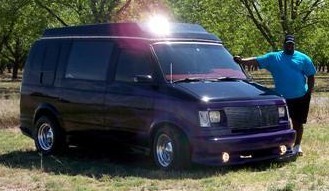 I've met some really great people because of this van am grateful to all my friends here at ASV.com who have helped, guided, and inspired me to cultivate the awesome ride I own today.