Smiliesafari's 1996 Safari SLX
RWD 186,000 miles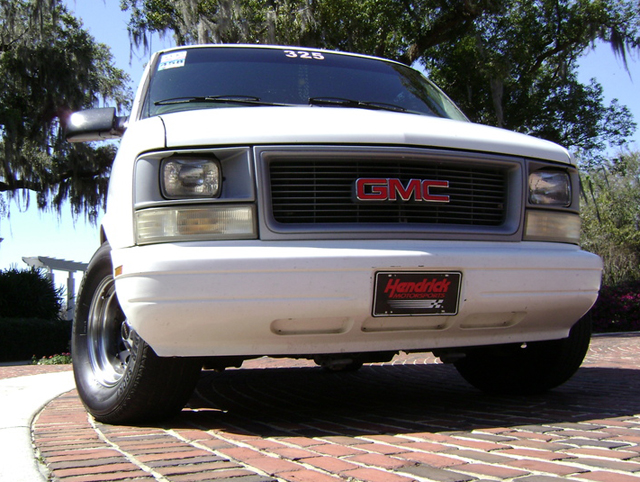 I'm not what you would call a "Van Person". I've owned two vans prior to this one but didn't keep either one very long. I bought this Safari for practical reasons. Some friends and I built my "Smilie" balloon and I needed some place to store it and I needed a chase vehicle. After doing several mods relative to ballooning it became evident that this van was more than just another vehicle. What was going to be a dedicated chase vehicle has become my daily driver. Cherie and I use the Safari for our vacations. It's been all over this country. Only once has it left us stranded. The starter quit in Yellowstone. That turned out to be not a big deal as we were only five miles from one of two repair facilities in the park. A short tow, a new starter (which they had on hand) and we were on our way.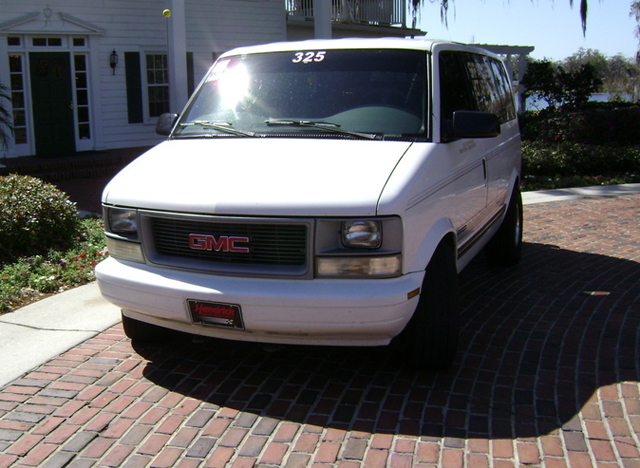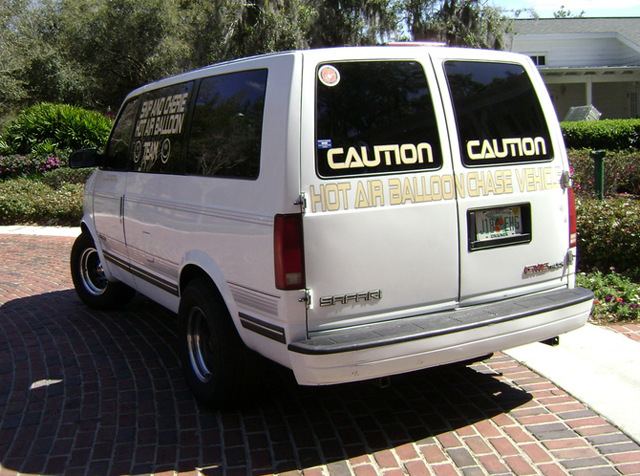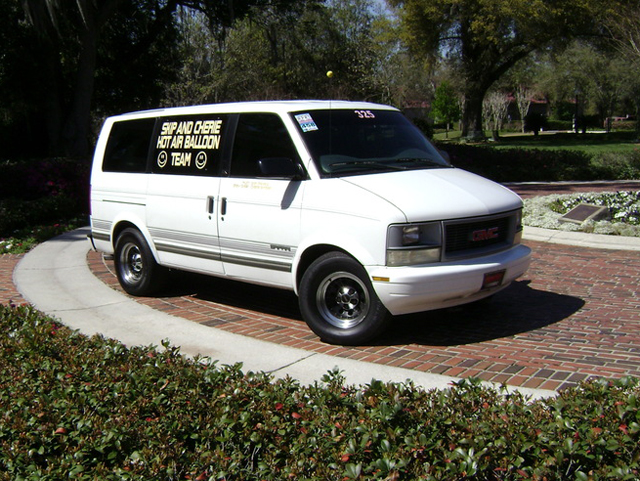 Some of the mods I've done are for practical reasons and some just for fun. I did the big brake upgrade. Both front and rear. Bigger tires and wheels. Fat tires do better here in the Florida sand. On occasion Cherie will have to drive off road to retrieve me and the balloon. The tires are 255/70/15's on 8" wheels. I had to clearance all of the wheel wells because they rubbed everywhere. I removed the center on the right rear wheel and moved it 1-1/2" so the slider would open all the way.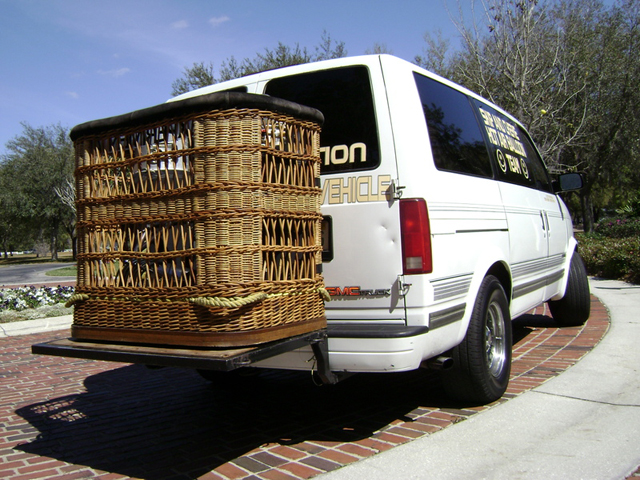 I also added air shocks (Monroe) and installed the rear swaybar I bought from Peter. Thanks Petey!! I had to fabricate all new rear bumper brackets and a pair of receivers for the platform that carries the balloon basket when we are at a balloon event. On the front crossmember I welded 1" thick steel blocks that hold screw pin shackles. There isn't anything under the front to fasten a tow strap to in the event you get stuck .The side marker reflectors are now lights wired to the turn signals. I added hood struts. Probably the easiest mod so far.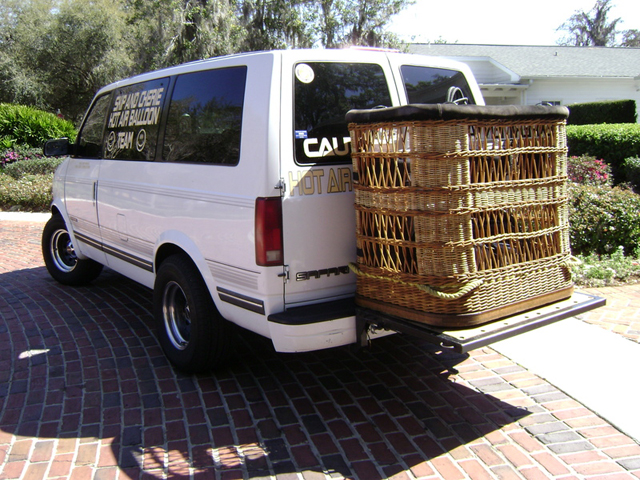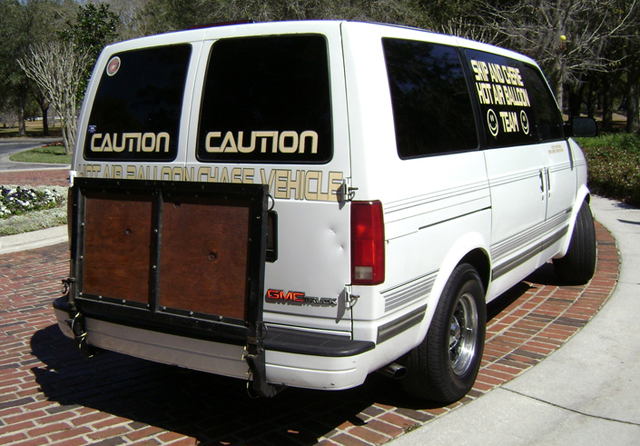 Then for fun I had to add the air horn and strobe lights. Clears a path on crowded launch fields.Cherie didn't like the seats, there were no arm rests. So I took a pair of old ragged conversion van seats and had them reupholstered with the factory stock upholstery. They made a great addition.And last but not least the ever so controversial rack and pinion steering. Yes...it does work perfectly. In the future there is a V8 and possibly Cad tail lights.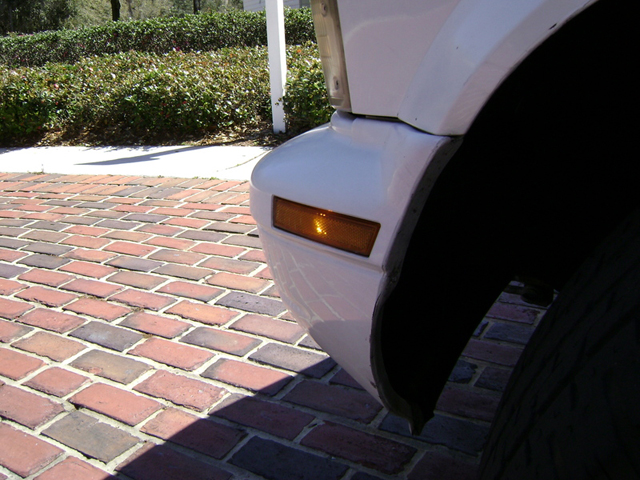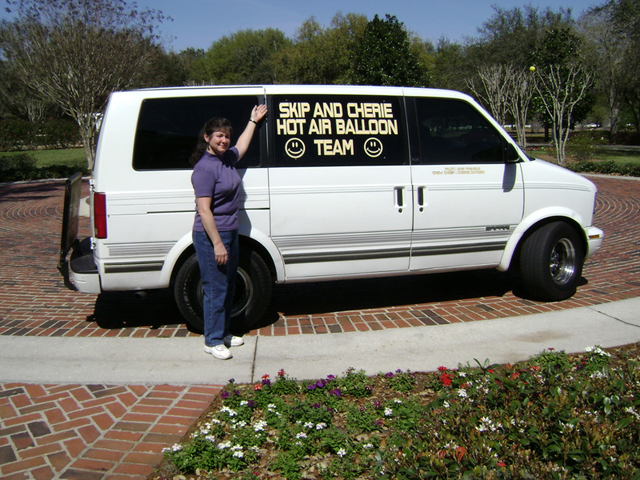 Thanks for looking. I hope I didn't bore you too much.
Bottom Line is:
THESE VANS ROCK!!
SEMPER FI